Medicare Part D – Neither Part A nor Part B of the traditional Medicare program includes prescription drug coverage. For people over 65 who rely on prescription medication to maintain their health, Medicare Part D provides prescription drug insurance for anybody who qualifies for Part A or Part B regardless of health status or income level.
In order to receive prescription drug coverage, you must enroll in a Medicare drug plan. Part D plans are offered by Medicare-approved private companies. Many Medicare Advantage plans cover both prescription drugs and medical care so long as you have both Part A and Part B. If you have traditional Medicare, you must enroll in a separate Part D plan if you want your medication covered.
Medicare Part D, also known as a Prescription Drug Plan or "PDP," was created under the Medicare Modernization Act of 2003 to help cover the costs of prescription drugs. Prescription drug coverage is offered only by private companies contracted with Medicare through stand-alone plans (for beneficiaries who have Original Medicare) and through HMOs, PPOs, and PFFSs (for beneficiaries who have a Medicare Advantage plan). Anyone who has Original Medicare or Medicare Advantage is eligible to enroll in Part D. Enrollment in Part D is voluntary.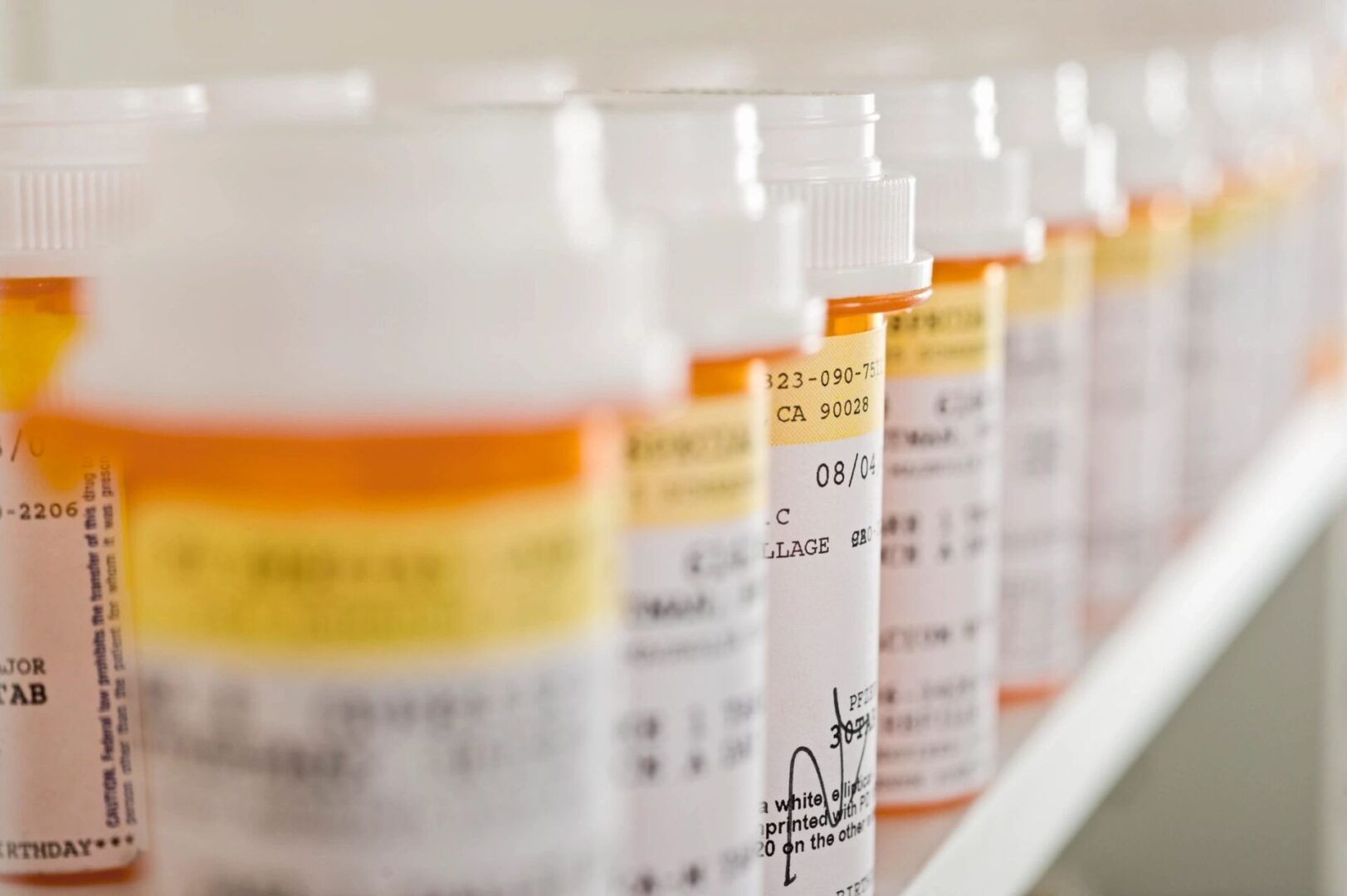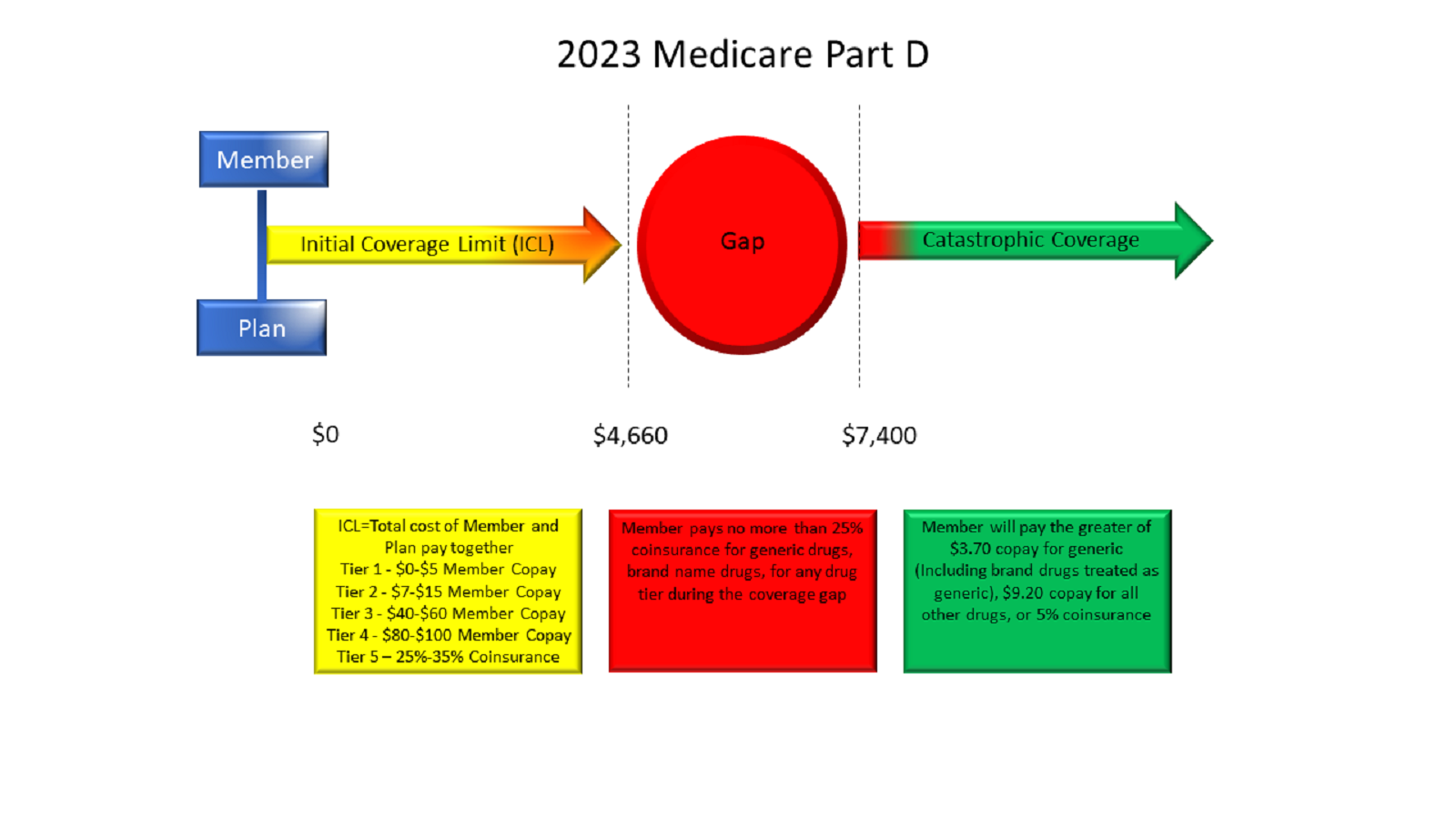 What is covered under Part D?
In general, private companies that offer Part D coverage are allowed to design their own benefit plans, as long as the overall value of the plan is at least as good as the basic plan outlined in the 2003 Medicare Act. Different plans offer different lists of covered medicines (called a formulary), and at different costs. Beneficiaries should compare the different drug plans available in their area to find the one that best suits their needs.
The basic Part D plan generally meets the following criteria:
The annual deductible can't be more than $505
The plan must cover at least two drugs in each drug class
The plan must cover substantially all drugs in these six categories: antidepressants, antipsychotics, anticonvulsants, antiretrovirals (AIDS treatments), anticancer drugs, and immunosuppressants
Members must be able to seek an exception if a drug is medically necessary but not covered under the plan
Plans must have a network of pharmacies that provide convenient access
Lists of covered drugs and pharmacy networks must be readily available to members
Plans must work with nursing homes
Plans must help transition a member's current drug coverage
Plans must offer catastrophic coverage that is at least as good as the coverage outlined in the 2003 Medicare Act
Some drugs are not required to be covered by Medicare Part D, including:
Over-the-counter drugs
Most prescription vitamins and minerals
Certain anti-anxiety and anti-seizure drugs (barbiturates and benzodiazepines)
Fertility drugs
Erectile dysfunction drugs when used for the treatment of sexual or erectile dysfunction
Drugs for weight loss or gain, and anorexia
Cosmetic and hair growth drugs
Drugs that treat symptoms of the common cold (e.g., coughs, congestion)
Drugs covered under Part A or Part B
What is the Late Enrollment Penalty?
The late enrollment penalty is an amount that is added to your Part D premium. You may owe a late enrollment penalty if one of the following is true:
You didn't join a Medicare drug plan when you were first eligible for Medicare, and you didn't have other creditable prescription drug coverage. Creditable Prescription Drug Coverage is coverage that is expected to pay, on average, at least as much as Medicare's standard prescription drug coverage. Usually, this coverage is provided from an employer or union. People who have this kind of coverage when they become eligible for Medicare can generally keep that coverage without paying a penalty if they decide to enroll in a Medicare Prescription Drug plan later.
You didn't have Medicare prescription drug coverage or other creditable prescription drug coverage for 63 days or more in a row.
The cost of the late enrollment penalty depends on how long you didn't have creditable prescription drug coverage. Currently, the late enrolment penalty is calculated by multiplying 1% of the "National Base Beneficiary Premium" which is $32.74 for 2023, times the number of full, uncovered months that you were eligible but didn't join a Medicare drug plan and went without other creditable prescription drug coverage. The final amount is rounded to the nearest $.10 and added to your monthly premium.